Check out our all new diamond shield carrier car.
The innovative car design uses polished aluminum diamond plate flooring to provide a non-skid safety surface when snow, ice, or rain is present.

Read More ››


Video Presentation
AJAY Equipment is committed to providing the best VRC storage lift in the industry. Watch the short informative video below to see and learn what makes our VRC Lift different from the rest. This video also discusses other relevant topics for new buyers such as our lift's unique features and unmatched warranty. These are just some of the reasons "There Is No Equal."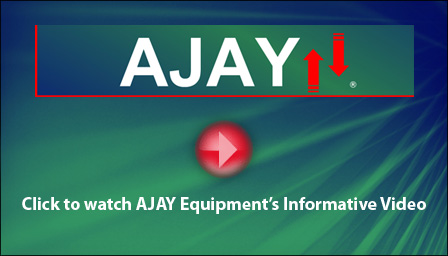 DSL connection required to view the video.

Dial up users please inquire here to recieve a DVD by mail.
AJAY Storage Lifts
"There Is No Equal."®